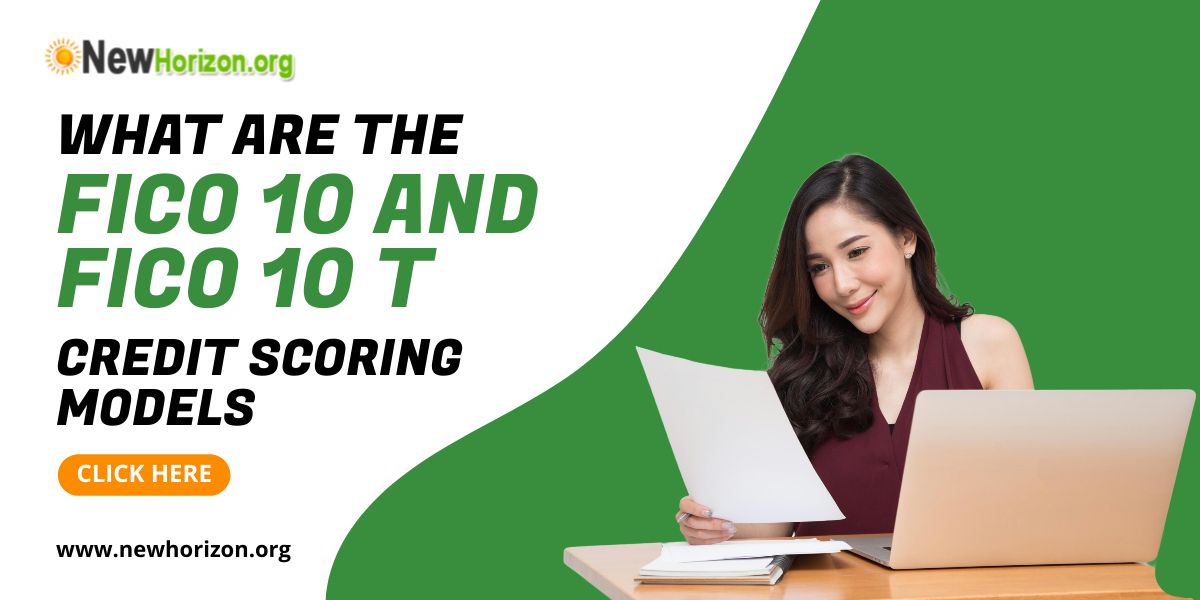 An Introduction to the Latest FICO Credit Scoring Models
FICO 10
FICO 10 is a credit scoring model developed by the Fair Isaac Corporation (FICO). It is the latest version of the FICO the widely used credit scoring model that lenders use to assess the credit quality of individuals and to determine the likelihood that a borrower will repay a loan.
Many lenders are excited by the prospect of using the FICO 10 and FICO 10T because it's estimated that if they start to utilize these scoring models in their lending decision. They will be able to cut their default rates by as much as 10%!
FICO 10 was introduced in 2020 and it is intended to be more predictive and more accurate than previous versions of the model. It is used by lenders to make decisions about whether to approve credit applications and at what interest rate.
FICO 10 takes into account a wider range of credit data, including rental payments, utility payments, and both positive and negative information using traditional credit data such as credit card and loan payment history, in order to provide a more comprehensive view of a borrower's credit history.
Factors that are considered in FICO 10 include:
Payment history: This includes information about whether the borrower has made timely payments on their credit accounts.
Credit utilization: This is a measure of how much of the borrower's available credit they are using. A higher credit utilization ratio may indicate higher credit risk.
Length of credit history: This is the length of time that the borrower has had credit accounts. A longer credit history may indicate a lower credit risk.
Credit mix: This refers to the types of credit accounts that the borrower has, such as credit cards, loans, and mortgages. A diverse credit mix may indicate lower credit risk.
New credit: This includes information about any new credit accounts that the borrower has opened or any recent credit inquiries. A large number of new credit accounts or inquiries may indicate higher credit risk.
FICO 10T
FICO 10 T is a modified version of FICO 10, it is designed to provide lenders with more accurate and detailed information about a borrower's credit history and quality. It is also designed to predict the likelihood of an individual defaulting on their debts in the near future.
The FICO 10 T score is calculated using a combination of payment history, credit history, and debt history of individual consumers over the past two years or more. It also includes other financial data, such as income and employment history.
FICO 10T also uses the same factors as the FICO 10 but with an additional factor, the "trended data".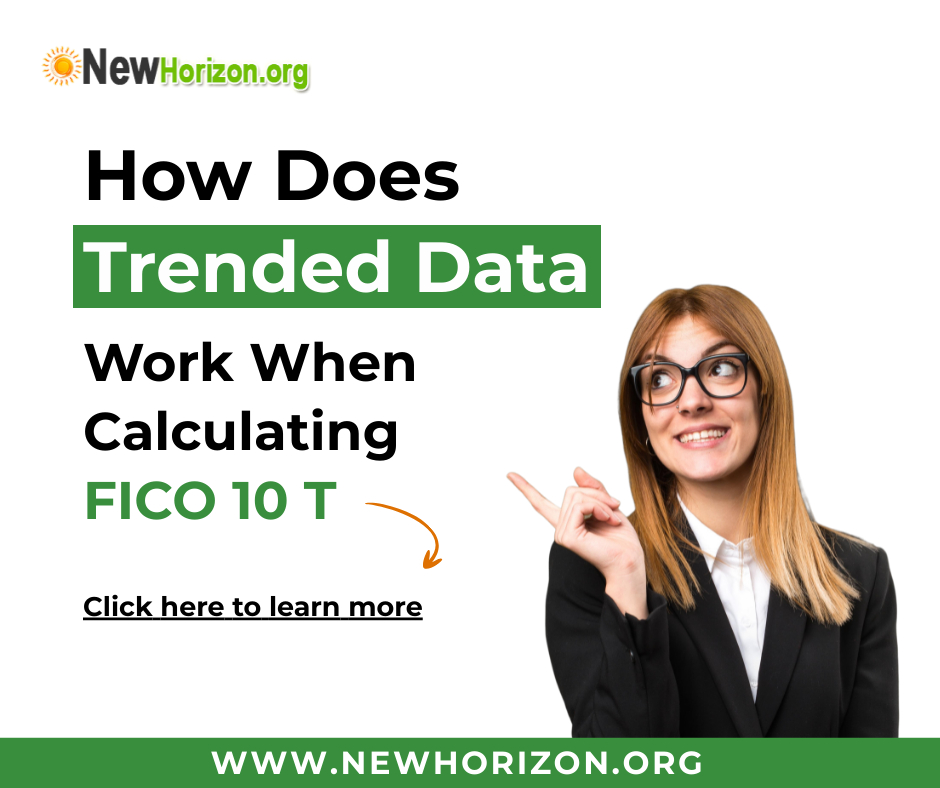 Trended data refers to data that shows changes or trends over time. In the context of credit scoring, trended data may include information about how a borrower's credit utilization, payment history, and other credit-related factors have changed over a period of months or years.
By analyzing trended data, lenders may be able to understand a borrower's financial behavior better and make more informed lending decisions.
The Importance of FICO 10 and FICO 10T in Credit Decision Making
FICO 10 and FICO 10 T are important tools for credit decision-making because they help lenders determine the risk associated with lending to a particular borrower. A higher score on either model is generally considered to be a positive indication of credit quality, while a lower score may be seen as a riskier borrower.
Lenders use the FICO 10 and FICO 10T, to help them make informed decisions about whether to extend credit to an individual. For example, if someone has a high credit score, a lender may be more likely to approve their loan application, offer a lower interest rate, or extend a larger credit limit.
On the other hand, if someone has a low credit score, a lender may be more hesitant to approve their loan application, offer a higher interest rate, or extend a smaller credit limit.
In addition to credit scores, lenders may also consider other factors when making credit decisions, such as:
an individual's income,
employment history, and
debt-to-income ratio.
However, credit scores are an important factor that can significantly impact an individual's ability to obtain credit and the terms of that credit.
The Role of FICO 10 and FICO 10 T in Credit Repair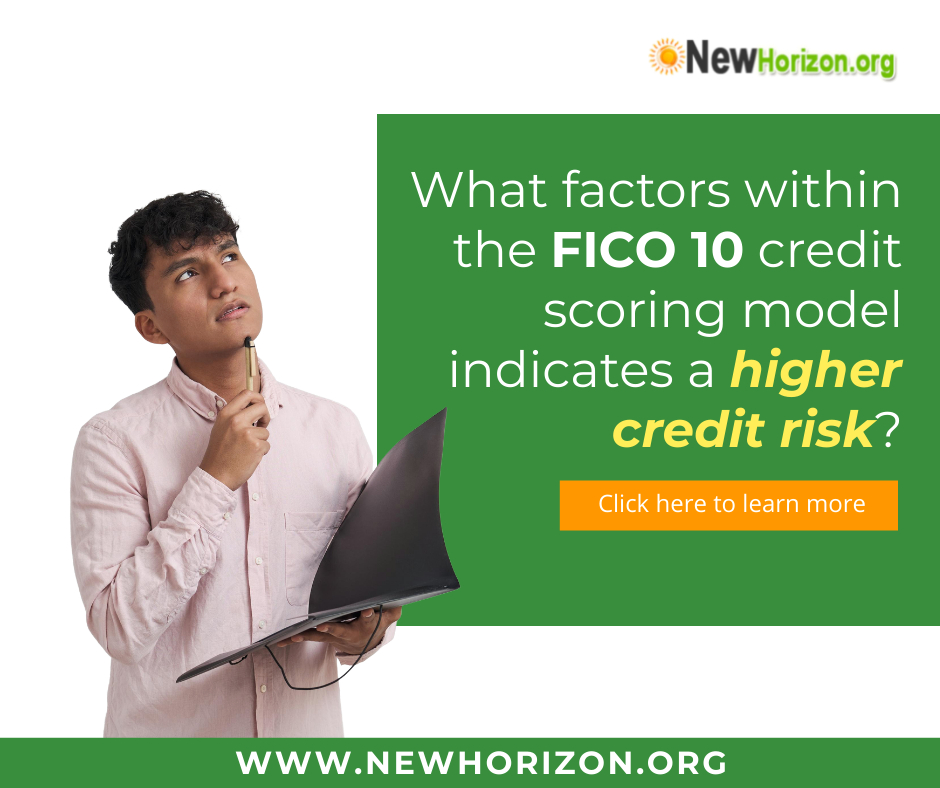 If you have been carrying a lot of debt over the last few years. You may actually see your credit score DROP.  That's because it's factoring in the 2 years of high credit utilization.
Our research shows that people with good credit will see their credit scores INCREASE by as much as 20 points if they are not carrying a large amount of debt.
And the opposite is true for people with bad credit that are carrying a lot of debt.  They can see their credit scores DECREASE by 20 points!
To improve your credit score under these scoring models, you should focus on paying down your debt.
To improve your credit scores you need to understand the factors that can positively or negatively impact your credit score. This includes knowing what actions or circumstances may help to improve your scores and what may hurt them.
By learning more about how credit scores are calculated and how they are affected by different factors, you can take steps to improve your scores over time.
You can start by joining our mailing list so you can stay ahead of the game when it comes to improving your credit scores. Get the latest tips and strategies for improving your credit now!