Monitoring Your Credit Report Is A Big Part Of Credit Repair & Improvement
Certain entries or items in your credit report can actually inflict damage to your credit history. This is the reason why we encourage our readers to order and examin their credit reports at least twice a year. By doing so, you can check the documents for errors or inconsistencies which might compromsise your good credit standing and thus ruin your chances of receiving affordable credit programs, later on.
Fixing Your Credit? Professional Credit Monitoring is a MUST
As credit repair specialist, we know its very important to make sure you are getting ACCURATE credit scores.  Many of our clients come to use wanting homeownership.  its important to know what all 3 credit reports are saying about you!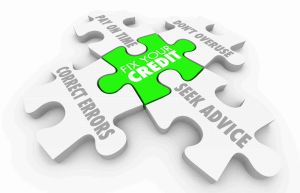 Not only do these services give you access to all 3 credit reports with score.  But they have credit building services built in.  Here are 2 companies we work with to help our clients monitor and improve their credit scores:
IdentityIQ – this service will give you all 3 FICO scores!  If you are working on your credit, it will also send alerts about updates and changes to all 3 reports.  We use this service for all our clients who are going thru credit repair in order to purchase a home.  Why?  Because mortgage banks are looking at your FICO score and not your Vantage score.  And often times your Vantage score will be very different from your FICO score. Click here to get your tri merged FICO score 
SmartCredit – This company gives you a VANTAGE credit score.  We use this one for clients whose goal is NOT homeownership.   We like this service because it also includes a lot of tools to help our clients manage their finances.  If your looking for a service that will help you take control of your credit and your finances, click here to enroll with SmartCredit!
ARE YOU AWARE OF WHAT THE ENTRIES IN YOUR CREDIT REPORT SAY ABOUT YOU?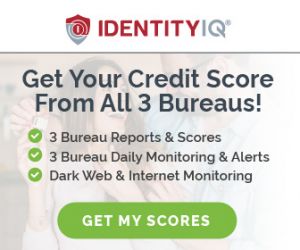 Always remember that the items in your annual credit files are not just tied to your chances of qualifying for affordable credit programs. They can also influence your employment prospects! That's because most employers today run credit checks on their job applicants to better judge their character.
Hence, to safeguard your financial and employment prospects, it is a must that you ensure the accuracy of all the items found in your annual credit report. A good rule of thumb is to order copies of your credit files at least twice a year.
Now, why should you order the latest copies of your annual credit report from the three major credit bureaus, at least twice a year? Well, this will give you the opportunity to check the accuracy of the entries in your credit files so that you can easily dispute errors and inconsistencies in them. By doing so, you can be sure that nothing will get in your way of qualifying for a low-interest credit card or loan, later on.
The following are some of the entries you'd never want to see in your annual credit report:
Charge-offs. Skipping or missing out on your payments for six months or more can have disastrous effects on your credit history. After all, your creditor may consider your debts as charge-offs or uncollectible.
Debt Collection. Did you know that some creditors may decide to assign your account to a debt collection agency, especially if you missed out or skipped on your payments for more than six months? And having such item in your credit report will surely cause damage to your credit history. Do you want to learn more about fair debt collection practices? If you do then, please read the article, Things You Should Know About the Fair Debt Collection Practices Act.
Bankruptcy. Some consumers who feel overwhelmed by their debts usually take the easy way out of their credit problems, by filing for bankruptcy. However, such record can inflict long-term damage to your credit history and even chase away your prospective lenders and credit card issuers. Here are several Tips In Filing for Bankruptcy In the United States.
Foreclosure. Always remember that if you'll fail to keep up with your mortgage payments, you can lose your home to repossession. Apart from that, your credit history could also suffer. Here are ways to avoid foreclosure scams.
Tax Liens. Failure to submit complete and prudent payments of your property taxes can put you at great risk of losing your personal assets to repossession. That's because the federal government can seize your properties, sell them in public auctions, and use the proceeds to pay off your taxes. And that's not all. Tax liens can chase away potential lenders and ruin your chances of qualifying for affordable credit programs, later on.
Lawsuits and Court Judgments. Did you know that an irate creditor can easily take legal action against you? And such record can stay in your annual credit report for at least seven years, and thus inflict long-term damage to your credit history