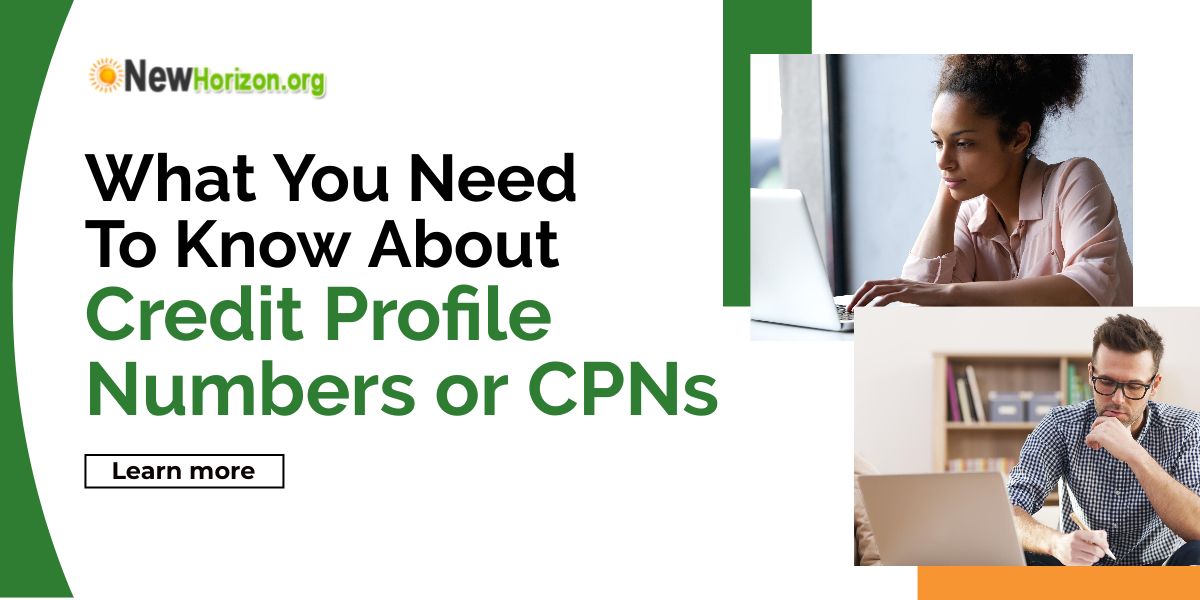 You've probably come across companies that claim to sell CPNs to make it easier for people who have poor credit scores to apply for credit with a "clean slate." Since CPN is entirely different from SSN, it doesn't contain your credit report.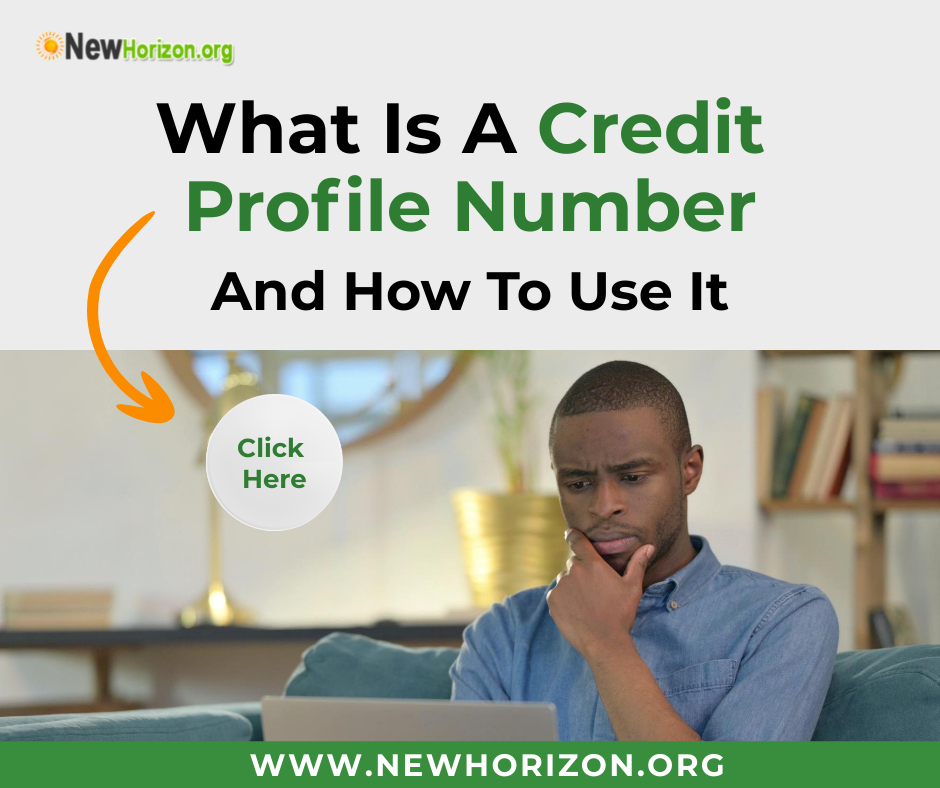 "CPN" could refer to a credit privacy number or credit profile number, also known as a consumer security number. A CPN is a 9-digit number that is frequently marketed as a substitute for your Social Security Number (SSN).
Companies would like you to think that you can buy CPNs and then use them instead of your SSN while applying for credit, which will hide your actual credit history from lenders. But that is illegal.
CPNs were created to help famous people, public officials, or anyone with privacy issues to have a number they could use instead of their real social security number. When done properly, your CPN will still be tied to your real social security number. It was never meant to be a way for you to hide your bad credit.
One way I explained it to a client is CPNs are like masked phone numbers you would use on a dating site. You want people to reach you, but if that number ever becomes compromised, you can easily get rid of it without losing your main number.
How do CPNs work? The claims about CPNs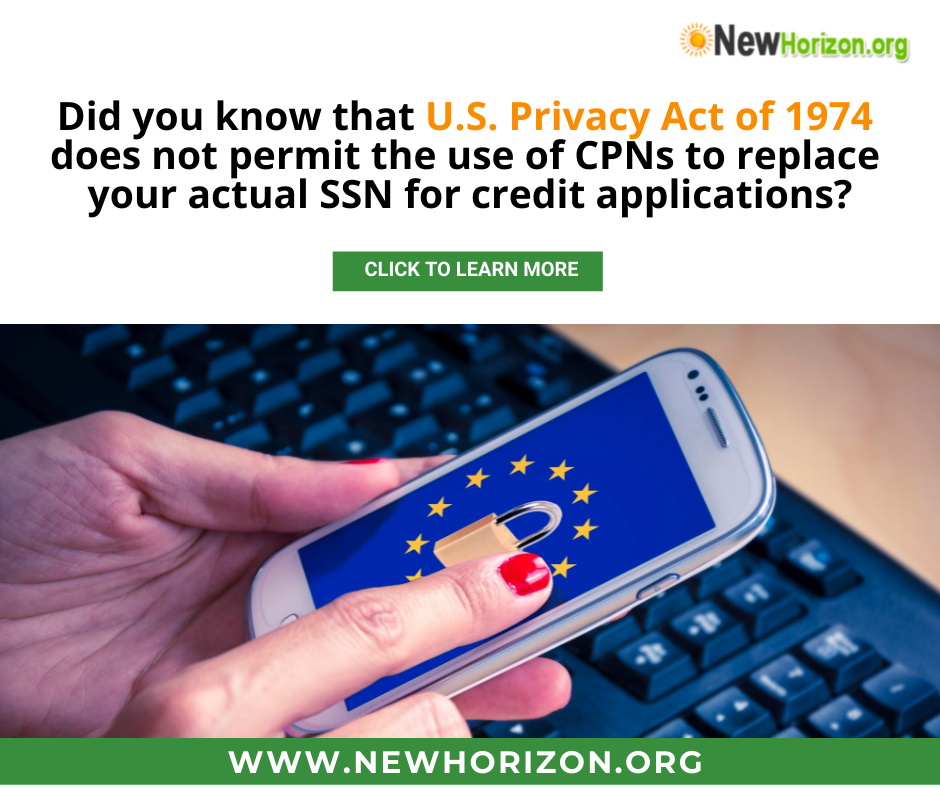 If you come across ads that promise to help you start over with a fresh credit history by obtaining a CPN, it may seem like it's the answer to your prayers. But, is it?
Sellers of CPNs typically claim that the use of these numbers is permitted due to the U.S. Privacy Act of 1974. This law allows individuals to keep their SSNs private under certain circumstances. You CAN NOT use your CPN for filing taxes, registering your car, or for any kind of government program.
It is important to note that the U.S. Privacy Act of 1974 does not permit the use of CPNs to replace your actual SSN for credit applications.
How do CPNs differ from SSNs, EINs, and ITINs?
Here are some of the most common types of numbers used as legal or financial identifiers:
Social Security Numbers (SSNs) – Most U.S. citizens are issued a Social Security number at birth. This is a nine-digit code issued by the federal government. It can be used to obtain a driver's license, job applications, tax payments, and credit requests, among other things.
Employer Identification Number (EIN) – An EIN is also a 9-digit number that serves as a unique identifier for businesses. This allows business owners to open their business's own bank accounts, get a business permit, and file taxes under the business name. EINs are issued by the Internal Revenue Service
Individual Taxpayer Identification Number (ITIN) – ITINs and SSNs are very similar, with the distinction that SSNs are only for American citizens. ITINs are used by people who are classified as "authorized non-citizens." For example, an immigrant working in the United States would need an ITIN to be able to file and pay taxes.
The major difference between these numbers and CPNs is the fact that these numbers are legitimate numbers issued by real entities in the federal government, while CPNs are not.
Do CPNs help with bad credit?
Credit profile number sellers advertised the number (CPN) as a replacement for SSNs to make them look genuine. For example, a website that advertises CPNs states that CPNs are "fully tri-merged with the Social Security Administration." That sounds official, right?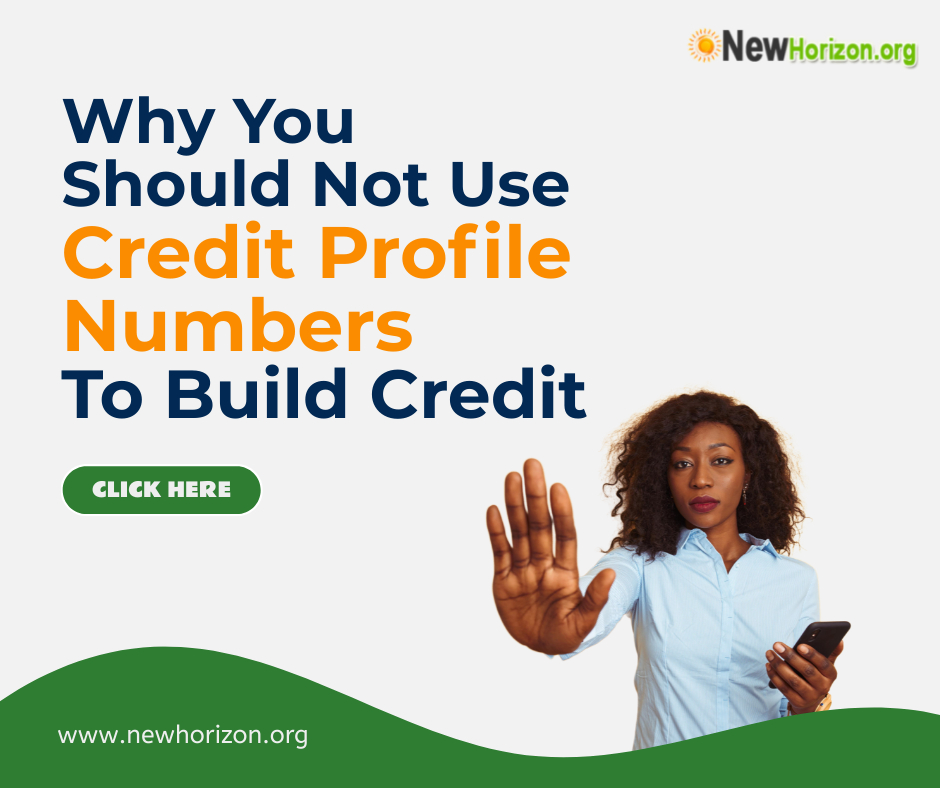 Sites or companies that are fraudsters obtain SSNs using suspicious methods like getting them from children, seniors, or prisoners for the CPNs they are selling.
If you're determined to fix your credit and you've already considered obtaining CPN, it will be hard for you to see the red flags of using CPN and acquiring it online. However, using CPNs for credit repair and applications might lead to bigger problems than a low credit score.
Using CPNs in a credit application or other application can be considered identity theft. In addition, lying on your loan and credit applications or misrepresenting your SSN can be a federal offense.
Bottom Line
Using CPNs to lie on your credit and loan applications or using it as a process of your credit repair plan isn't how it is supposed to be used. Doing that can be a federal offense and can create a much bigger problem than fixing your credit.
Instead of using or acquiring CPNs, there are legal means to improve or repair your credit. You can learn about credit and fix it yourself. We have a DIY credit repair kit that takes you to step by step thru the credit repair process. You will also learn to use our credit repair software to help you keep track of all dispute letters sent and changes to your credit report.
Also, there are legitimate credit repair companies that can be a big help at a fair cost to you.
Always remember that improving your credit is a marathon and not a sprint. It is a long-term endeavor without quick solutions
You need to address all the negative information on your credit. If it's being reported incorrectly, you can get them removed. But if the information is correct, you should move on to offering to settle the old accounts and see about getting them removed from your credit report
Ultimately, you need to practice good credit habits so that over time, you are no longer plagued with bad credit. And you know what it takes to create and maintain a great credit score.
You may also want to read
Helpful tips for debt negotiations
8 Point Guide to DIY Credit Repair Guide