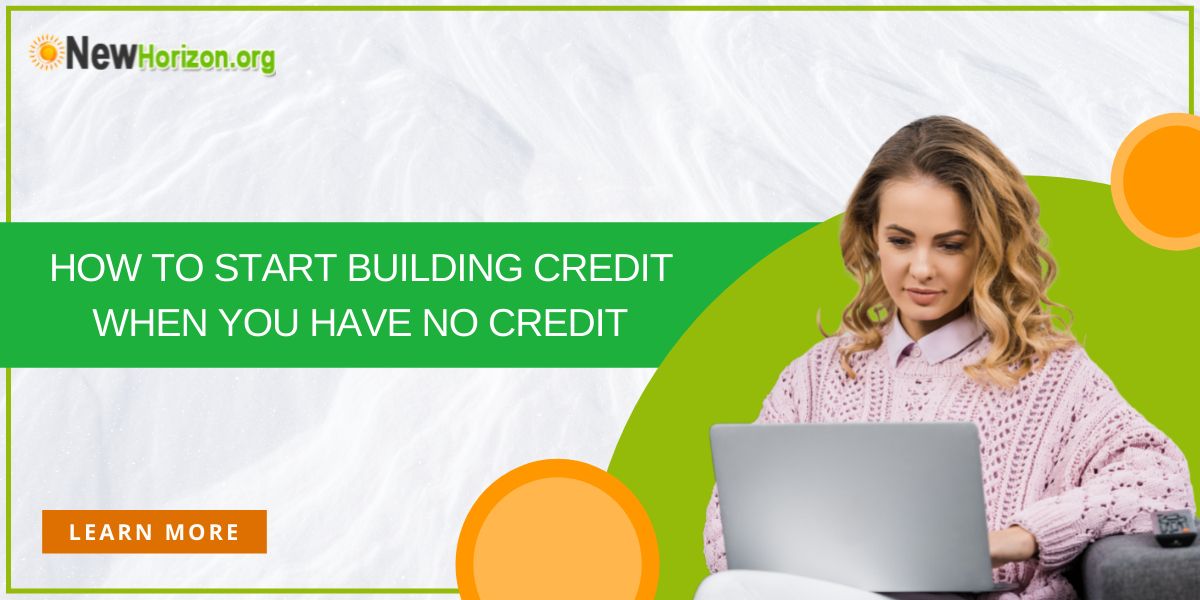 "To get credit, you need to have credit." You may perhaps have heard this saying, which can be so frustrating as a credit newbie because a lot of times, people who have zero credit histories are new to the credit world or "credit invisible". Additionally, credit newbie usually doesn't have any idea how to start building credit.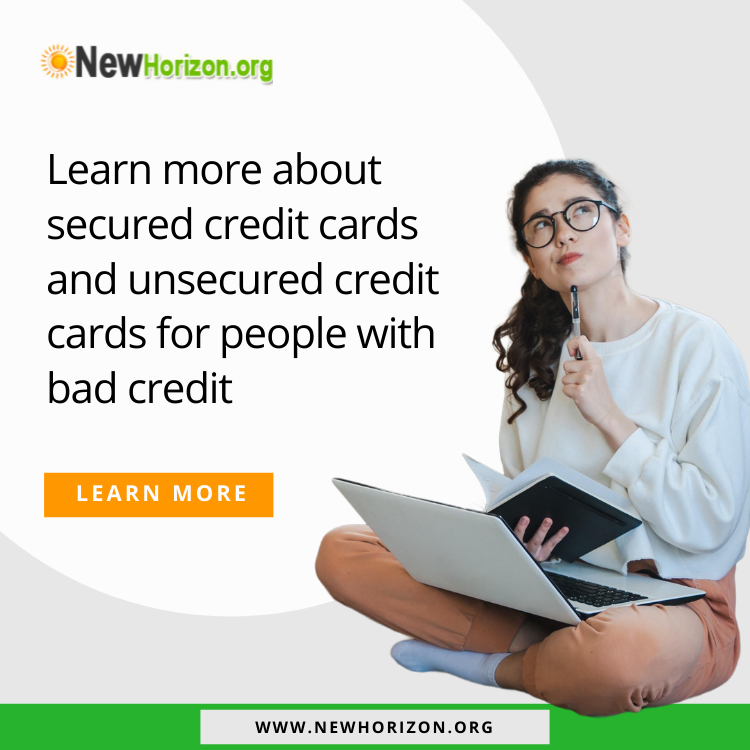 Credit-invisible clients don't have enough or any credit history to report to credit bureaus to create a credit score.
I've worked with many clients that were very proud of the fact that they were 100% debt free. And that is a HUGE accomplishment. But they didn't understand that with no credit history, it's difficult, well impossible for a bank to know what kind of credit risk you are.
But what if the moment arrives that you need to borrow money to purchase a car, take out a mortgage, buy insurance, or lease an apartment? You'll need a good credit history to back you up, right?
Building credit from scratch might appear like an impossible task. The good news is that it's possible to achieve that. If you're struggling with a thin credit file or you have no credit at all, Here are five ways to build your credit from zero.
5 Methods to build Credit when you have NO Credit
Become an Authorized User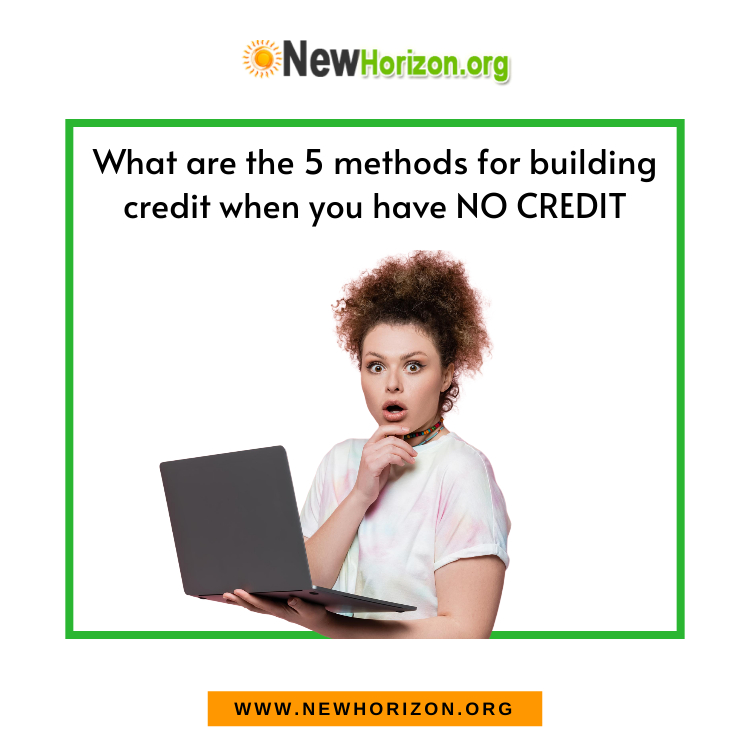 If you're not used to managing credit accounts, getting approved for credit cards and loans may be challenging. Making yourself an authorized user on a friend's or a family member's credit card is an option to establish a credit score that doesn't involve applying for your own credit card.
When you're an authorized user, your account will be added to the account of the primary cardholder, and you'll receive your own card, which you can use to make purchases as long as the owner agrees. Your credit report will show the credit cards you have and how you have paid for them.
But before you ask someone to add you as an authorized user to their account, you need to make sure that the lender reports to at least one of the major credit reporting agencies (Experian, TransUnion, or Equifax).
Apply for a Secured Credit Card
When you apply for a secured credit card, can deposit a security deposit ranging from $50 to $5000, and then the company issuing the card will set your limit to the amount you deposit.
Keep in mind that the deposit you'll need to provide varies by credit card issuer or company.
Secured credit cards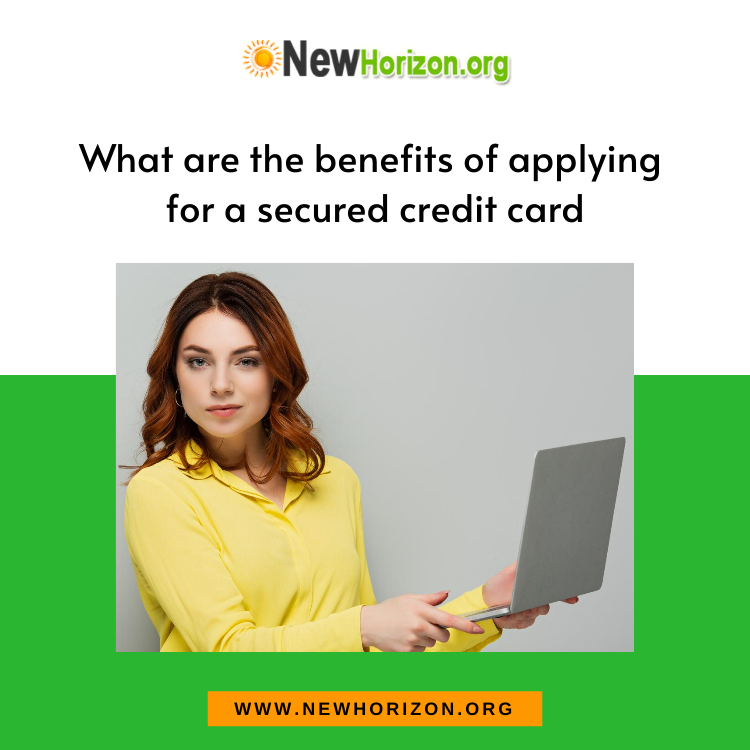 are usually much easier to qualify for than traditional unsecured cards since they require a cash deposit, which then "secures" your credit line.
A secured credit card and making m timely payments is a great way to start building credit.  Just always remember that the whole point of the card is to build a credit history to establish a credit score and credit report to make sure that the credit card company you've applied for reports to at least one of three main credit bureaus(Experian, Equifax, or TransUnion).
Tip: When applying for a secured credit card, look for one that allows you to add to your credit balance. That way even if you start off with a small amount, you can still grow a large line of credit. We recommend the Applied Bank Secured Credit Card for this reason. You can start off with a deposit of $200 and grow it to $5,000
And always remember that secured credit cards have the potential to become unsecured with on-time monthly payments. Usually after a year. This means the bank will send you back your security deposit. So your secured credit card can also act as a savings account for you!
Apply for Store Credit Card
Many stores, gas stations, and retailers offer branded credit cards, which are easier to qualify for than standard credit cards. When you shop often at a single place, you can use that card to build credit as you shop.
Again, make sure the company will report your payment history to at least 1 of the major credit reporting agencies
Have Rental Payments Reported
Rent payments can help you to start building credit, even if they're not typically included in your credit report.
You can have companies like Rent Accelerator report your monthly payments or you can ask your landlord or property management company if they have a service that will report your payments.
Apply for a Credit builder loan
A loan of this kind is given to you with the sole purpose of helping you build your credit. We recommend CREDIT STRONG. The way this works is that you choose how small or big of a "loan" you want to take out and for how long. They have programs starting at $15 a month.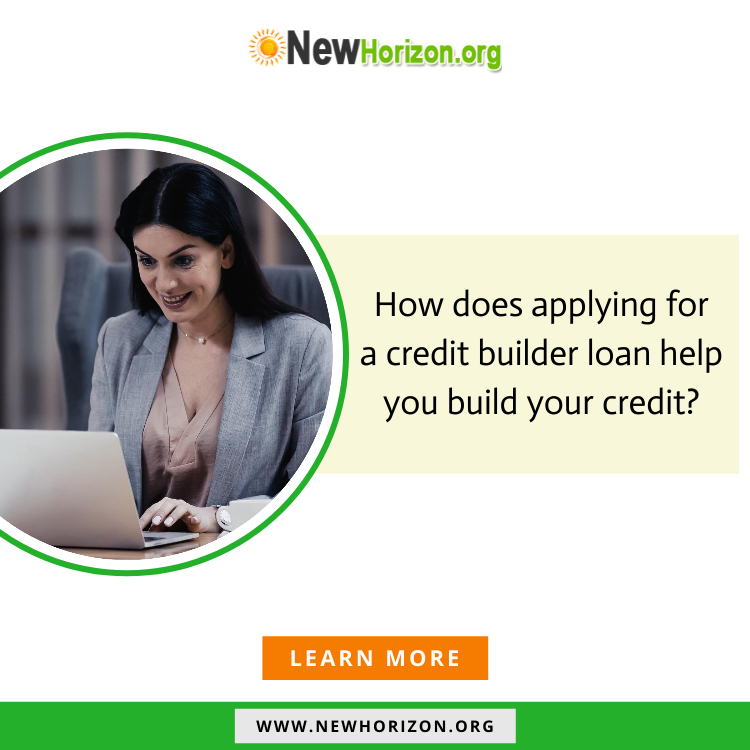 1. You choose your loan amount
2. You make monthly payments into your account.
3. Credit strong reports a $1000 installment loan on your credit report
4. You pay for 120 months and at the end of the term they release the $1000 to you
This gives you much-needed diversity to your credit report since these are INSTALLMENT loans and not revolving credit cards.
Conclusion:
Building your credit If you have no credit takes time. And you need to be strategic about it. Remember what makes up your credit score. (Read: How is your credit score calculated) Build your credit with that in mind. Make sure you have a good mix of accounts and always make sure that any company you use will report to at least 1 of the major credit reporting agencies.