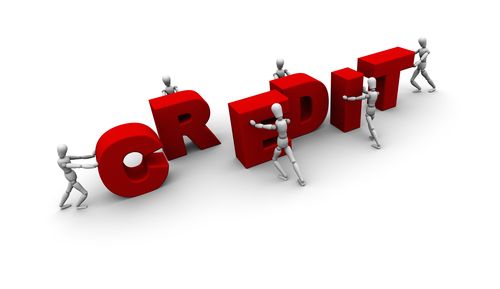 If you are trying to rebuild your credit, guaranteed approval cards can really help you get started with adding GOOD trade lines to your credit report.  Too many times people focus on getting negative items removed and forget that lenders like to see good, healthy trade lines.     A lot of my clients that have gone thru a credit repair company come to me w/ a better credit score, due to a lot of negative information being removed, but almost no credit!  They are shocked to learn that their lack of credit is now the barrier to them getting a loan!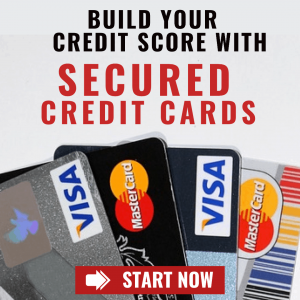 That's where a tool like instant approval credit cards for bad credit comes in.   There are a lot of different types of guaranteed approval cards and not all of them will help you build credit.  In this article, I want to go over what to look for when applying for one of these cards.
Why are these cards becoming so popular?
Anyone who is working on improving their credit knows that you can do a lot of damage to your credit score just by applying for credit cards or loans.   Any company that uses a hard inquiry before they issue credit is one that should be applied to ONLY if you truly feel like the issuer will approve you.  We put together a list of soft inquiry credit cards for our clients looking for credit card companies that will approve bad credit.   A soft inquiry means that it will not affect your credit score if you apply.   So it was a better option when you are trying to keep your score as high as possible.
BUT while these companies worked with people with a low credit score.  They didn't GUARANTEE approval.  And for some of our clients.  They needed a sure thing!
Types of Guaranteed Approval Credit Cards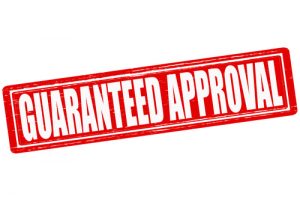 Secured credit cards – these are the best cards to have since MOST of them are guaranteed approval.   Look for cards that don't do a credit check.  And make sure they report to at least 1 credit bureau.   You also want a card like the Applied Bank card that will let you add additional funds at a later time to your security deposit.  Learn more about the benefits of a secured credit card here.
Debit cards – these are tied to your checking account.   A few years ago, there were a lot of them being offered online that also had a program called credit builder.  Meaning they would report your activity to at least 1 credit bureau.  This feature cost $10 a month but it was worth it!   Unfortunately, a lot of those companies have stopped offering that program online.  But you may be able to find a company locally offering the program.  Remember they MUST report your activity to at least 1 credit bureau.
Catalog cards – these cards are really quite interesting. They tend to give you a credit line.  Minimum of $500 that can ONLY be used in their catalog.   Whats great about these are the ones that report on your credit report.  Like the Freedom Gold Card. Not only do they provide instant approval, but it's a guaranteed way to get a new tradeline added to your credit report.
Once you have chosen which card is right for you.  Then you need to start using it.  Use it wisely. Make sure you make your payments on time.   And monitor your credit reports.  Within a few months, you should start to see your credit score increase!