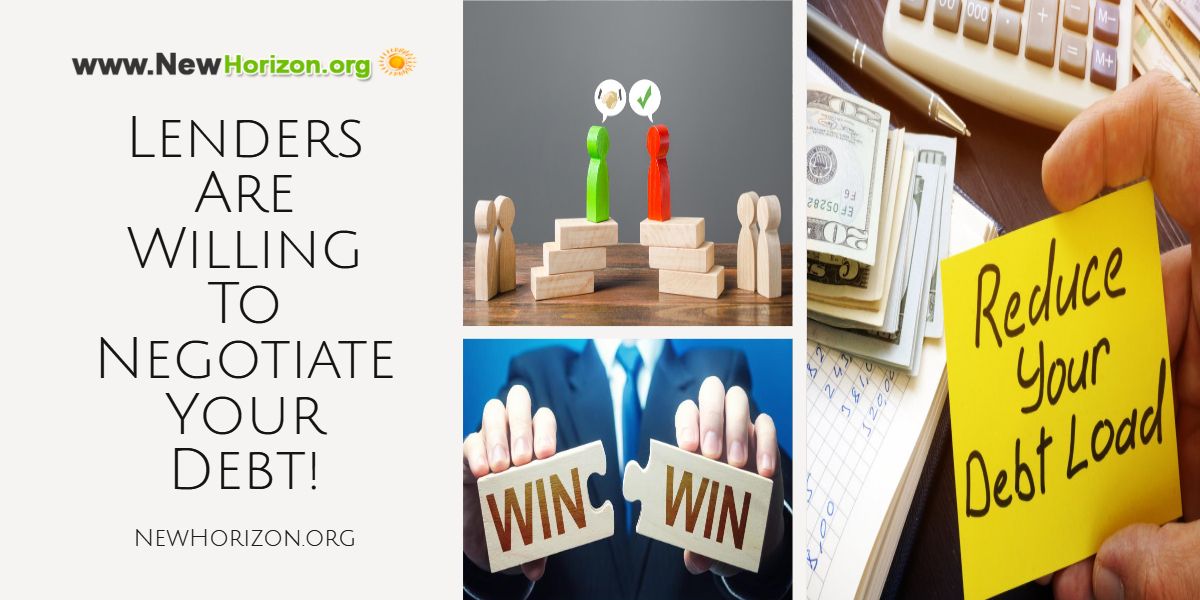 If there was one good thing brought about by the economic crisis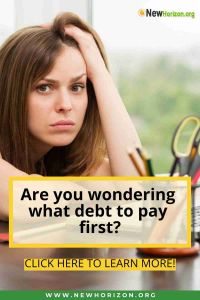 of 2008. It is the fact that creditors who previously were unresponsive to the request of their clients for extensions or deferred payment, learned that if they wanted to survive the economic downturn, they would need to start being a lot more flexible and offering their clients ways to pay as they went thru hard times.
Debt negotiation with creditors can be a stressful and overwhelming experience, but it's important to remember that it's not impossible.
By being proactive and taking control of your finances, you can successfully negotiate with your creditors and potentially reduce your debt burden.
Debt Negotiation works for both parties
These days, as consumers struggle to make ends meet and the number of delinquent accounts increases, more creditors are willing to negotiate rather than file a lawsuit or foreclose a property or let a borrower file for bankruptcy.
The reasoning behind this is simple and something I saw a lot when I was in California helping my dad with his business.  He flipped homes and brought a lot of foreclosed homes from the bank.  And he got them a LOT cheaper than what was previously owed on the property.
Many times when someone would get foreclosed on, they would take all the appliances and anything they could fit in a truck!  He once bought a home that had been stripped by the previous owner!  No flooring, no countertops, and even the cabinets were gone along w/ all appliances and the AC unit!
It's a better business decision to keep the customer in their home and make payment arrangements.  The bank doesn't really want to deal with a stripped down house.  And they know they will not get all the money they lent if the house gets sold at auction.
And lenders aren't just negotiating on mortgages.  Credit card debt and personal loans are also easily negotiated.  The main thing you need to show the bank is a willingness to repay.

Lenders Negotiate to Save Their Business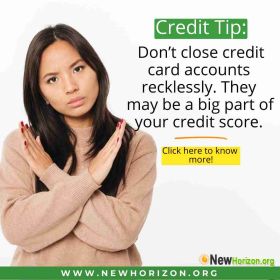 In October 2008 alone, the American Bankruptcy Institute reported an estimated 100,000 bankruptcy applicants, the highest level of bankruptcy cases since the federal bankruptcy reform law took effect in 2005.
And one of the biggest reasons people were forced to file bankruptcy was due to overwhelming credit card and unsecured debt.
How mentioning Chapter 7 Bankruptcy can help you with debt negotiation
That was another big reason lenders encouraged debt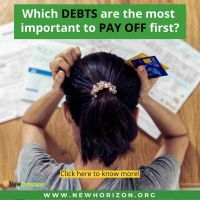 negotiation.  When someone files a traditional Chapter 7 bankruptcy they are basically saying they are insolvent and can not repay any of their debts.
This means that the consumer will suffer from bad credit for several years.  They basically walk away from their debt,  And a lender of any unsecured debt such as credit cards or personal loans, gets nothing.
This is why more creditors are willing to modify their terms to allow borrowers to catch up or modify payments.  In fact, some lenders may even be willing to accept a settlement even if it means forgiving a portion of the debt.
So how can you use this to your advantage?  When you call your creditor and ask for modified repayment terms or even a settlement you may want to mention you are trying to avoid having to file for bankruptcy.
The moment they hear that a creditor starts to realize they may get nothing on the debt if your bankruptcy is approved.  A few things you can negotiate with the lender over:
Interest rate.  You can ask for a lower rate or even ask if they can stop charging interest for a time.  This is very helpful esp if you have a lot of high interest credit card debt.  Just imagine 6 months to 1 year of making payments with no interest being charged!  You can really make a big dent in your debt.
Fees.  Don't forget to make a list of the fees they have charged you since you started to fall behind.  Ask them to waive them.  Some credit cards charge $30 for a late payment!  If you have been struggling for a while, these fees can really add up!
Terms.  If this is an unsecured loan, you may be able to negotiate additional time to pay on the debt.   We once had a client who had stopped paying on an unsecured personal loan due to the fact that he was unemployed.  We talked to the lender and got them to stop the collection process, forgive the late fees, lower the interest for 6 months AND extend the loan by 6 months.
Always Get all Negotiation Terms In Writing
If you don't have the negotiation terms in writing, don't start sending them any money.  You need to make sure that not only are the terms clearly stated but the person offering you the terms is authorized to do so.
It happens, unfortunately, a lot.  You make payment arrangements with a collection agency and they promise to waive the late fee if you make the payment with them over the phone. You do so but you notice on the next statement there is no credit for the fees.  You call and find out that was unauthorized or they ask you to furnish "proof" that you were offered this deal.   Since you have nothing in writing you have no proof.
Here are some tips to help you negotiate debt with creditors:
Review your finances: Before you start negotiating with your creditors, take a close look at your finances and determine how much you can realistically afford to pay. This will help you determine what kind of payment plan to propose to your creditors.
Communicate with your creditors: Don't ignore your creditors or avoid their calls. Instead, be proactive and reach out to them to discuss your situation. Explain your financial difficulties and propose a payment plan that you can realistically afford.
Understand your options: There are a few different options for negotiating debt with creditors, including debt settlement, debt consolidation, and debt management plans. Research these options to determine which one is best for your situation.
Consider hiring a debt relief company: If negotiating with your creditors seems too daunting, you may want to consider hiring a debt relief company to help you. These companies specialize in negotiating debt with creditors and can help you come up with a payment plan that works for you.
Be persistent: Negotiating debt with creditors can be a long and frustrating process, but don't give up. Keep communicating with your creditors and working towards a solution. Remember that the end goal is to reduce your debt burden and get your finances back on track.
Get everything in writing: Once you have reached a settlement with your creditors, make sure to get everything in writing. This will ensure that there are no misunderstandings or disputes in the future.

In conclusion, negotiating debt with creditors is a challenging but achievable process. By following these tips, you can take control of your finances and work towards reducing your debt burden. Remember to stay persistent and communicate openly with your creditors, and don't be afraid to seek help from a debt relief company if needed.