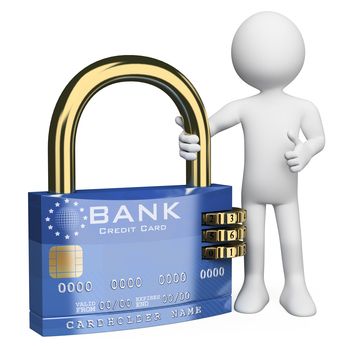 If you can't qualify for a standard credit card due to having bad credit,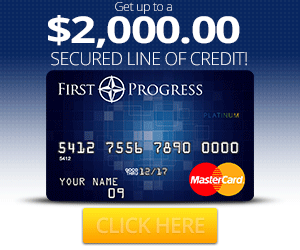 no credit , or a recent bankruptcy, a secured credit card is your best option. This type of credit card gives people with bad credit the opportunity to work on improving their credit score by giving them a new line of credit.
When you obtain a new line of credit, its a signal to creditors that someone found you credit worthy.  Creditors will be looking at how you handle your new credit when they evaluate if they want to approve your too.
Secured credit cards require that you give the issuing bank a security deposit which will also be your credit limit.   The security deposit can range from as low as $200 to $1,000 and above depending on the credit card company.  Our most popular card, the Applied Bank® Secured Visa® Gold Preferred® Credit Card

requires that you put down $200 to get the card but it allows you to ADD TO your credit limit.  Up to $5000.   That gives it a big advantage over other secured credit cards.  Having a bunch of low credit limit credit cards, doesn't really help you build up your credit.  By having a credit card that you can keep adding to the limit has 2 major benefits.
Comparable credit.  Comparable credit is something banks look at when you are applying for a loan.  If your biggest credit limit is $200, it will make it difficult to get financing for large amounts.  I had a client with his highest credit limit was $700 credit card.  He wanted a $15,000 business loan.  But the bank wouldn't do it unless he got a co-signer.  One of the reasons they cited for turning him down was that he had no comparable credit.
Secured Deposit – with good payment you usually get your security deposit back within a year or two.  That means not only are you improving your credit, but when your card becomes unsecured you get al
Why Is A Security Deposit Required?
There are several reasons why secured cards require a security deposit.  These reasons are also one of the reasons why they are the best way to start rebuilding or building credit.
Most secured credit card companies are GUARANTEED APPROVAL – meaning they approve everyone that applies.  Most of them don't even do a credit check.
A security deposit protects the bank from default.  Since you can't go over your limit, if you stop paying for any reason, they just keep enough of your security deposit to bring what you owe to a $0.00 balance and send you back the rest.
How To Benefit From Your Secured Credit Card
This is your opportunity to show finance companies that whatever happened in your past that made your credit score go down is over.   By making timely payments, you are showing the bank that you are now financially responsible and the risk in lending to you is small.
Also make sure that your secured credit card reports to at least 1 credit bureau.   Ideally they should report to all 3.  But you want to make sure that your card & payment activity is being reported.
Features to Look for in a Secured Credit Card
Here are the tips I give to my clients when they are looking for a way to build credit.
Check out the APR – just because you have bad credit don't settle for a high interest rate.  Especially with a secured card.  Again our most popular card – Applied Bank® Secured Visa® Gold Preferred® Credit Card  has an APR of 9.9 9% rate.  Many good credit cards have a higher rate!
Look out for fees.  Read the financial agreement carefully!  Some banks charge you to report to the credit reporting agencies!
Make sure you can add to the credit limit while you have the card.  You want to build your credit limit up so that you can qualify for bigger loans and lines of credit.
[Article: A Closer Look at Secured Credit Cards]
In conclusion,  secured credit cards are the tool of choice in the credit repair industry to help people rebuild their credit.   Since many of them are guaranteed approval, everyone  and anyone can get one.   Just remember to practice good credit habits with these cards.
Pay them on time – if you need to set up automatic payment thru them or thru your bank
Pay in full – make it a priority to pay your credit card off at the end of the month.  I have clients that get paid weekly so what they do is set it up so that the minimum payment is made by the due date.  And they pay additionally weekly.   Some times they automate it thru their bank – easiest way.