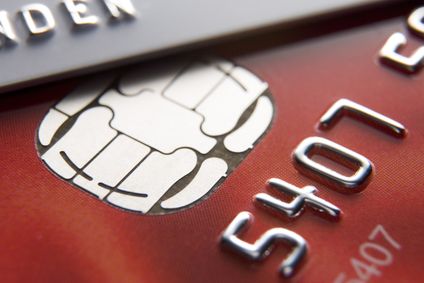 A business credit card differs from a personal credit card in a lot
of ways. Although they do have some similarities, they also have distinct features that are unique from the other.
Business credit card limits tend to be higher than what is offered to consumers.
Rewards – many business credit cards have a reward system attached or discount programs available through affiliated businesses.
Business credit cards ARE NOT covered under the credit card act of 2009.   Those laws are for consumer protection.
For years, large business owners and corporate business have seen the value in using business credit cards and the many benefits.
But many smaller businesses and "solopreneurs" think they are too small to qualify or need a business credit card.  But there are MANY benefits to having a business credit starting with:
1. Keeping Your Business & Personal Expenses separate:
Keeping accurate financial records is a MUST as you grow your business.  It makes doing your taxes a lot easier!   You will be able to clearly see and take advantage of itemized deductions.  Quarterly and yearly reports are regularly given out so that you can keep track of all the purchases made for the entire period.
2. Revolving Line Of Credit
Business financing is getting harder to qualify all the time.  When we first started doing business loans and business equipment leases, obtaining financing was fairly easy (the early 2000s). But when the markets fell apart in 2008, business financing got a lot harder to get!
Many traditional banks no longer wanted to invest in start-up businesses or in business owners with credit problems.
One of the biggest reasons a small business closes is due to the fact they don't have enough working capital to get them thru their startup phase.
By getting a business a business credit card, you are adding a revolving line of credit to your business.  Having that revolving line of credit can help your business to grow if used wisely.
3. Build Business Credit
Another good reason to get a business credit card is to start building your business credit.  Having business credit will make it easier to obtain financing in your business's name in the future.
You can start applying for "corp only" financing usually after 3 years of building your business credit.  This means you can walk into a bank and request financing but NOT GIVE A PERSONAL GUARANTEE.  
Also, your business credit card will have your business name on it.  Some card issuers will even let you put your logo on the card.  It's a great way to show the world that you mean business!
4. Rewards and Bonuses
Using business credit cards for purchases is also a great way to take advantage of the rewards and bonuses offered by business credit card companies. Because businesses tend to spend more and use their credit cards more often, they have greater opportunities of gaining rewards that can help them enhance their business.
If you are a business owner, regardless of how big or small your company may be, it's never to early to start building your business credit!