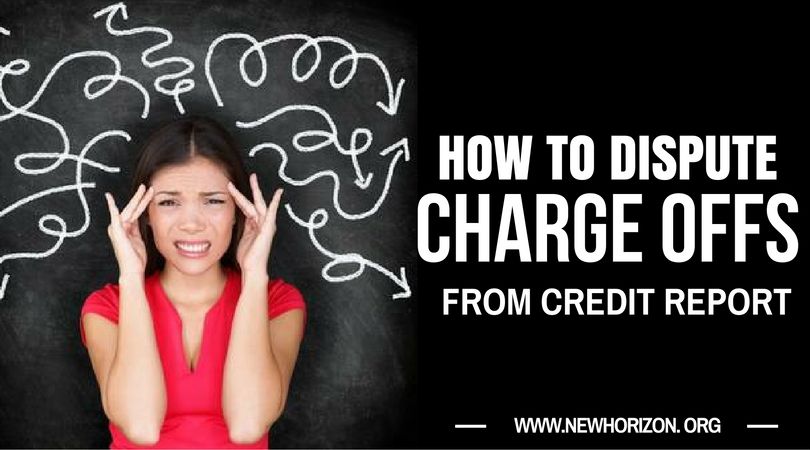 Of all the negative marks that your credit report can feature, a charge-off is one of the worst. First, it can lower your credit score dramatically. Also, once recorded, the remark will reflect on your reports for at least seven years.
A Charge-off comes about when you don't pay a creditor. The creditor has tried to get you to pay either thru their collections department or they may contact a collection agency. But once they feel they have tried everything, they will list the account as charged-off – and uncollectable debt.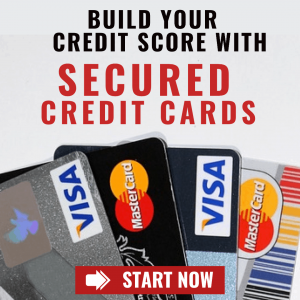 How can I remove charge-offs from my credit report myself? It is common to hear people ask this question. Removing charge-offs from credit reports is possible. Although it can be time-consuming and YOU MUST STAY ORGANIZED! The truth is that even if you pay what you owe in full, your account status will still show that you settled or paid a charge off. The best thing is to have the entry removed from your credit reports.  Which is called a paid for deletion.
1. Talking to the original creditor
If a lender writes off your debt, they may pass your account to a third-party debtor collector. Now, you do not want to deal with a collection agency.
They can be nerve-racking.
Rather, contact the initial lender and try and negotiate with them to delete the charge off. In return, you will make payments to cover the debt. Your negotiation power will be better if you can pay more and sooner.
Alternatively, you can send them a pay-for-delete letter. Here, you request the creditor to remove the charge off, and in exchange, you will pay your debt in full.
Getting your lender to agree to a pay-for-delete policy is never easy. Although some cardholders have managed to do so, it is not a guarantee.
Never send any money until you have an agreement in writing!  It must be on the lender's letterhead.  If you are dealing with a collection agency, it's the same process.  Make sure you get any offers made in writing and on their letterhead.  Read the letter carefully and make sure it states the agreed-upon amount and agreed-upon resolution.
Never Trust A Collection Agency!
I speak from experience!  When I was in college I had a charged-off account that a collection agent told me they would remove all the fees and the negative mark on my credit report.
All I had to do was make  6 on-time payments and the fees would never come back.  He also made my payments low enough that I could pay it.  So I made the 6 monthly payments and then in month 7 the late payments and fees came back.  Skyrocketing my monthly payment and ballooning the amount owed.  
I called, wrote letters, and did everything I could think of to get them removed.  But I didn't have the agreement in writing.  And the creditor said they never agreed to remove them permanently.  So I  stopped paying again.  
Not only did they get 6 months of payments out of me.  I "reactivated" a dead account by making payments.  It had been charged off for more than 2 years when I started making payments again.   So it went thru the collection process and then was eventually charged off again and stayed on my credit report for 7 more years. 
2. Filing a dispute with the credit bureau
If talking to a creditor fails to work, try filing a dispute. Gathering all three copies of your credit reports is the first thing you have to do. Once you have the reports, the next step is filing a dispute with all three credit bureaus. That means there will be a total of three disputes. Filing a dispute raises awareness that your credit report has errors, and that you want the bureau to investigate.  
BEWARE OF FORCED ARBITRATION CLAUSES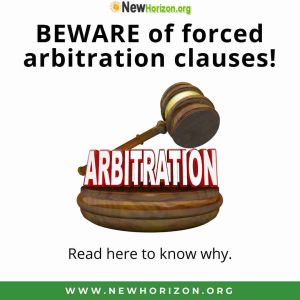 If you choose to download your credit reports online, look out for a forced arbitration clause!  The credit reporting agencies have been sneaking these in the fine print when you download your report. Let's say you have proof that something on your report is being reported in error, and the credit reporting agency decides they WILL NOT remove it.   These clauses say you agree to go to arbitration (thru a service THEY choose)  if there is a dispute and you WILL NOT (CAN NOT)  SUE THEM.
If they do have an arbitration clause, immediately send them a certified "opt-out" letter (return receipt) stating you do not agree to be bound by this clause.  In 2016 TransUnion was successfully sued because their forced arbitration clause was buried in the fine print on their site.  It was somewhat unclear that the clause pertained to downloaded credit reports.  So forced arbitration has been fought successfully.  But why go thru all of that trouble.  Read the fine print and if you find an arbitration clause …. Opt out!


3. File your complaint
When the credit bureaus receive your complaint, they will have to conduct an inquiry on the matter. The Fair Credit Reporting permits you to file complaints if you notice questionable items on your report.  Never dispute things online!  Again there is generally an arbitration clause.  Meaning you will not be able to sue them!  Effectively taking the ammunition out of your gun!
When you file a report, the credit bureau will investigate the inquiry. They will contact the original creditor and ask them to verify your account details. If they are unable to verify your account within 30 days, the law requires them to delete the charge off. If the creditor can not verify the account they are supposed to remove it.  But if they verify the account, the credit bureaus didn't need to remove it.
Is it truly "VERIFIED"?: I used to work for a collection agency.  We brought charged-off accounts from creditors.  We would get these little postcards stating an item was in dispute and we need to verify the account.  So I would look to see if the account was in our database. We had THOUSANDS of accounts.  And most of them we only had the computer tape the lender sent.  No application or anything.  But we would send it back verified and mark the account as "active"!
I would update the computer, sometimes our address was old.  When you dispute we get your new address.  And I would see if there was a phone number that was still good. If not I will mark it for "skip tracing" and just send a letter to the address provided and start the collection process!  
4. What to do if it gets verified
Write a new letter and request that you be sent a copy of the application that verified the account.  If you do owe the debt (and this is a NO JUDGEMENT ZONE) Don't send them anything.  You don't want to provide any information that can be used against you.  Let them show you what they have first!  Tell them you want the following: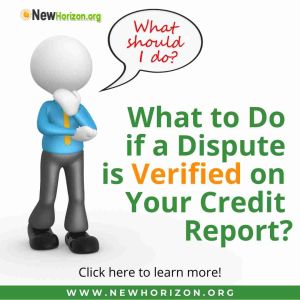 You want the original agreement sent to you
You want a complete breakdown of the amount they are showing.  How much of it is principal, interest, fees etc.
Make sure you are keeping all correspondence!  If they can not provide the above, again state that it's not yours and you want this removed under the guidelines laid out in the Fair Credit Reporting Act.
If you truly don't owe the debt, send them a copy of the evidence you have.  Make sure you keep a copy!  Never send originals.
If the credit reporting agencies choose to ignore you, advise them you are willing to take it to court.   Experian, TransUnion and Equifax have all be successfully sued at one time or another!
5. Suing the credit bureaus
This is generally a last resort.  And yes, people have been successful in suing credit reporting agencies but it takes a lot of time and money.  Don't just jump to this option.  You have to make sure thru the dispute process that you have given them enough information to prove your case.  And that there is overwhelming evidence that this account isn't yours or is being reported in error and the credit reporting agency has decided to ignore the evidence.
Many court cases are LOST because during the dispute process, the letters were short and didn't really explain why this was incorrect.  You want to walk into court with a stack of correspondence and evidence showing everything you have done to get this corrected.
In conclusion:
Trying to remove charge-offs from credit reports by yourself can be done.  But don't expect it to be as easy as sending a few dispute letters.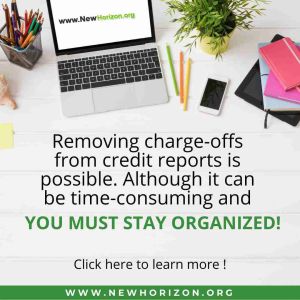 Be ready for a lot of back and forth with the creditors, collection agencies (although I advise never to work with them.  If the creditor won't talk to you, just dispute it and don't fall for collection agency games!)  and the credit bureaus.  Make sure you keep everything.  Organization skills are a must if you are going to do this yourself.
If this sounds like a bit too much for you, then talk to a reputable credit repair company.  Reputable companies have experts who are familiar with the bureaucracy of credit bureaus. You also want to make sure they use individualized dispute forms.
When you use dispute letters from the internet, you are almost GUARANTEED to have the credit reporting agencies ignore your letter. They receive 100s, if not 1000s of dispute letters a day. And many of them have been downloaded from the internet and uninformed consumers use them to their detriment.