Here are the truths behind some credit myths. Some of these myths have been going around for so long that everyone assumes they are the truth and use them when they are trying to fix their credit. Which backfires on them! Read on to learn more and check out our list of resources to help you improve your credit at the end of this article!
Credit Myth: Your credit score is affected by your income.
Have you heard that if you don't make a lot of money you will have bad credit?  This is NOT TRUE!  Your income is not in any way reported to the credit bureaus or listed in your credit reports.  Having a high income WILL help you to get approved for financing, but it will not have an impact on your credit score.
If you want to learn how your credit score is calculated, check out our article called What is a credit score and how is it calculated?
The truth is that you can have a great credit score even if you don't make much money.  You need to keep your credit card balances low and make sure you pay your bills on time.  I know many people who don't make a lot of money that have credit scores in the 700s!
Truth is, the credit reports you pull yourself don't count.  When you pull your credit yourself,, it will fall under the category called soft inquiries. This means it will not in any way affect your credit score.
Meanwhile, if it is a creditor or lender that requests a copy of your credit report for certain purposes such as extending your loan or credit, this can fall under the hard credit category that will have a negative impact on your score.  And your credit score will drop a few points.  But it will go back up after a few months.
TIP: If you need a loan or credit card, ask the lender if they use a hard or soft inquiry.  Many lenders these days are using soft inquiries.  Sometimes they just use the soft inquiry to see if you qualify.  This is a good thing since if you don't qualify, they tell you and you can work on the reasons why you were declined before applying again without negatively impacting your credit score.
Credit Myth: Closing old accounts will improve my credit score.
If you're planning to close old and inactive accounts to improve your credit, better think twice. Closing old accounts can have a very negative impact.  One that can have a long-term impact on your credit score.  Many times old accounts are what we call "pillar" accounts.  Meaning they are helping to "hold up" your credit score.
Closing them can reduce the age of your credit history and your available credit.  Closing old accounts indiscriminately will actually lower your credit score. To read more about how closing old accounts can affect your credit click here.
Credit Myth: The "System" is rigged against them
I think this is the most disturbing rumor about credit.  Once you have been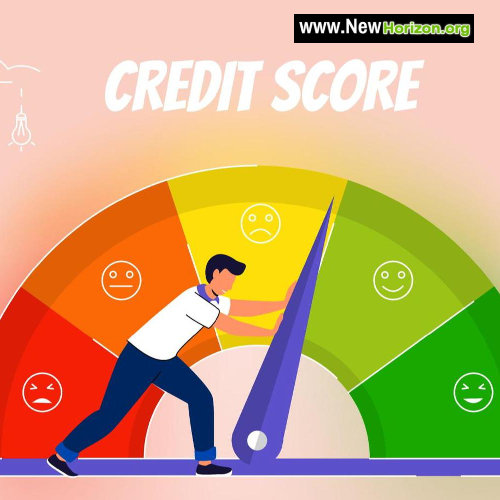 classified as a "high-risk" consumer, you will never be able to qualify for low-interest credit cards and loans.
It's true, creditors and credit reporting companies make more money from bad credit consumers.  So they are not eager to create pathways for consumers with bad credit to get out of their situation.
But by understanding how your credit score is calculated and learning to create and live within a budget.  Anyone can improve their credit score!
Some of our clients may need to focus for 6 months to a year on credit repair.  During this time they can't apply for new credit, not because they can't get approved, but because it will be just another high-interest credit card or loan they will have to pay for.
But if they can wait until their credit score improves enough for them to qualify for financing with low-interest rates and terms.  They will find the journey from bad credit to good credit easy to navigate!
Resources to help you improve your credit:
Updated 2/11/23