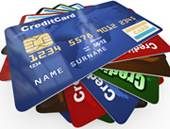 If you think that banks are the only companies that issue credit cards and business credit cards, think again. There are a lot of commercial businesses today that also offer non-bank business credit cards.
What are Non-Bank Credit Cards?
Yes, for instance AT&T have the Universal Platinum Credit Card that offers 0% introductory APR on balance transfers for 12 months and with no annual fee. Another great credit card from AT&T Universal Rewards Card that also comes with 0% APR on balance transfers for 12 months plus the chance to earn rewards points on purchases and also comes with credit card fraud protection.
Some non-bank business credit cards have partnerships with banks and credit card companies as well. The more prominent names are the American Express, First USA, General Electric Corp., Ford Motor Company, Discover, and Advanta Business Credit Cards. Staples also is a member of the Citigroup Citi Credit Cards. On the other hand Chase also has affiliates with other companies such as the Office Depot, Sony, Starbucks, and other merchants.
Advantages of Non-bank Credit Cards
So, what makes non-bank credit cards different from regular credit cards? Typically, more non-bank credit card issuers are more lenient with granting approval of credit card applications. If you would like to acquire your first business credit card, you might as well consider applying from a non-bank credit card issuer. If you have a poor credit history, opting for non-bank credit cards is a good way to start re-building or boosting your credit.
Also, non-bank credit cards offer reward programs and discounts that especially apply to that particular company. Some non-bank credit cards can only be used for purchasing exclusively at the shops or establishments that the company endorses. If your business frequently uses a particular shop or establishment on most your purchases, a non-bank credit card is a great way to take advantage of the rewards these companies offer.
When considering non-bank credit cards, don't forget to study about the rates and charges just like you would with a regular business credit card. Check the APR, annual fee, penalty fees and other terms of payment that comes with your non-bank credit card. Make sure that you will be given a grace period which allows you to repay your balances on time without shouldering the rate of interest.
More importantly, before applying for a non-bank credit card, see to it that the company or the credit card issuer you will choose is a company that has the products and services you need. Use the internet to check on the different advantages that these credit cards offer. Choose among the available non-bank credit card companies the one that is most suited for your type of business. Think about which of these credit cards you are most likely to use in your business.
Remember, if you're not going to use your non-bank credit card to make purchases with, you will be better off with a regular business credit card. Lastly, just like with any business credit card, make sure that you understand all the terms and conditions before you sign up.