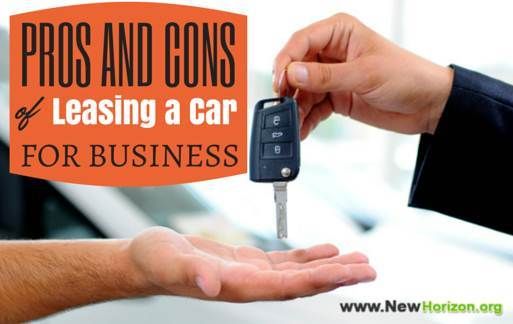 There are two types of car leasing. One is called a closed-end lease where the lessee returns the car after the lease term. The other type is called an open-end lease where the lessee purchases the car for a pre-arranged price.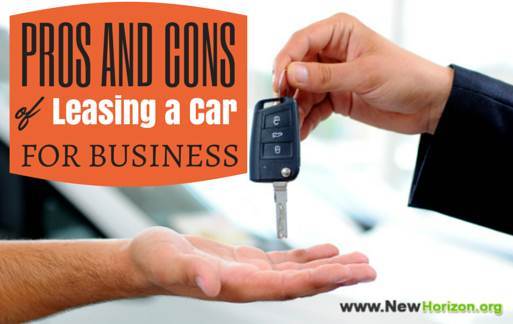 Whichever type of lease you wish to obtain, it is important to weigh the pros and cons of leasing a car for your business. This way, you'll know what to expect and what not. Let's talk about some of the bad points and good points of car leasing:
Advantages of Leasing Vehicle
Cut Costs. Purchasing a car is very expensive. In contrast, car leasing does not require a down payment and usually comes at a very low cost. Usually, when leasing, you're only required to pay a refundable deposit, registration fee and monthly payment. By leasing vehicle, you'll only have to pay a monthly rent for the car while using the car at the same time. Paying for monthly lease taxes are also much easier on the budget compared to a huge sales tax.
You can simply return the car or buy the car at a lesser cost. Once your leasing term is done, you can simply return the car back or if you want to keep the car, you can get it at a much lesser price.
Better Deals. You can avail of better deals from car manufacturers. Most manufacturers are willing to give away the car at very low prices.
Easier than obtaining a car loan. Car leasing is much easier to avail than a car loan. A loan entails more complicated processes and may require a lot of documentation. With a car lease, it is possible to obtain a high quality car at a more affordable cost than seeking a loan to purchase a new one.
Disadvantages of Leasing Vehicle
You Don't Own the Car. If you're a sentimental type of person who gets attached to things, car leasing can be a bit difficult. If you're the type who likes to own things, perhaps you should think about the matter very carefully.
High Cost of Insurance. Leasing usually comes with a higher cost of insurance. Thus, when leasing a car, it is important to inquire exactly how much the insurance fees would be before signing up your leasing agreement.
High Credit Rating is a Must. Those who have a poor credit score may not get approved since leasing companies do require an excellent credit rating to ensure the borrower's ability to pay and credit worthiness.
Monthly Duties. It can a bit of an inconvenience having monthly bills to pay. If you find it difficult to pay your bills on time, this may pose a problem for you. Like all your monthly bills, it is very important to pay attention to your monthly lease.
Penalty Fees on Excess Mileage. Leasing companies put a restriction on the total mileage allowed each year and in case you exceed this limit, you'll be charged with a penalty fee.