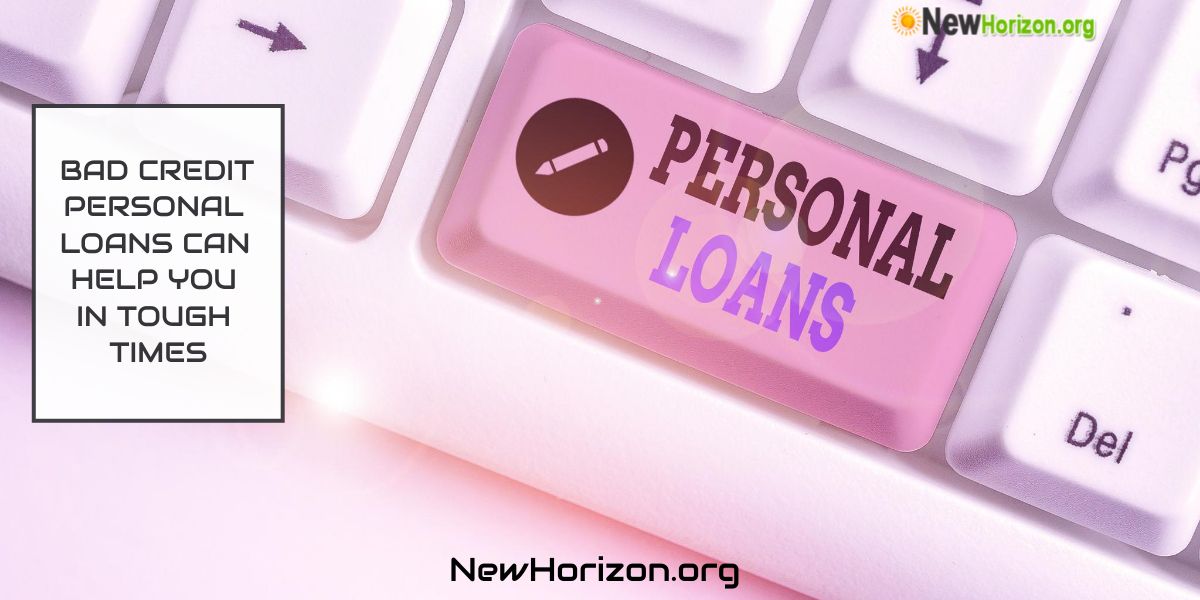 People who suffer from having bad credit may find it hard to deal with lenders. Most financial
companies prefer clients with good to excellent credit and if your credit rating falls short of their expectations, your application will most likely be declined.
But what if you're really in need of financial assistance? Where can you find the right kind of help?
The fact is, just because you have bad credit, doesn't mean yours is a hopeless situation. There are many reasons why a person has bad credit. Although uncontrolled debt or financial mismanagement is a common cause, other possible reasons may be circumstances beyond your control such as sickness, a failed business, divorce, or other emergencies.
Why Seek Out Bad Credit Personal Loan Lenders Specifically?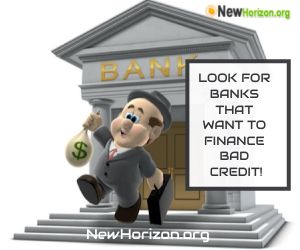 The big mistake a lot of people with bad credit make is they contact their local bank for help.  But their bank may be grateful for all the years you have been with them.  But, not grateful enough to overlook your low credit score and approve your loan request!
Thankfully, there are financing companies that willingly offer personal loans for people with bad credit. Yes, a bad credit personal loan can help you get through bad times. AND these lenders approve lower than average credit scores!  More importantly, a bad credit personal loan can be your stepping stone towards rebuilding your credit history. Is it really possible?
Bad credit personal loans are designed to help people get financing who would normally be turned down due to their bad credit. Despite the risks, many lending companies have made provisions for people with bad credit because there is a huge market of consumers who fall into this category.  In fact, it is estimated that 68 MILLION Americans have bad credit!

Loan Rates & Terms
In most cases a bad credit personal loans will have;
Higher interest rates
Shorter repayment terms
May require security (depending on your credit score and the dollar amount of the loan)
Understandably, lending companies may require higher interest rates and fees because of the risk involved.  Nevertheless, this doesn't mean you should settle with unfair costs or unreasonable terms. Even if you suffer from bad credit, you still deserve to be treated fairly and with dignity. To avoid dealing with the wrong kind of lenders, you have to be willing to spend time and effort researching and comparing bad credit loan lenders.  We have compiled a list of good and bad credit lenders here

How These Loans Help Rebuild Your Credit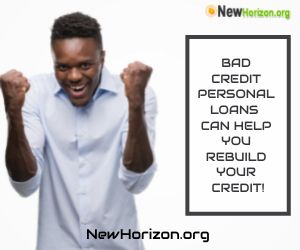 These loans are the first step towards showing lenders that you can now make on time payments.   By making all your payments on time, you can add a very strong tradeline to your credit report.
These negative tradelines are a beacon to lenders to STAY AWAY.  But when they see a new line of credit that is being paid on time and consistently.  They start to feel more comfortable in taking a chance on you.
 Watch Out For Scams!
Unfortunately there are a lot of people that look on bad credit borrowers as easy targets.  SO many of
them need financing and they are so grateful that someone will finance them, they overlook a few things.
Stay away from anyone offering you lower than average rates.  We have had clients scammed because they jumped thru hoops to get a 3% personal loan.  That's possible for some with excellent credit.  But if you have a credit score below a 680 you need to research the personal loan lender a bit more.  Read the fine print.  They may want some form of security.
If they need you to pay "insurance" on the loan.  That is just a way for them to get money out of you.   I once met a lady who gave a scam company all the money she had saved over several years to get an impossibly low interest loan.  Of an amount she clearly didn't qualify for.  So many lenders said no to her (including us) because she had a very low credit score. And wanted over $250,000.  Since she worked at a job that paid her less than $35,000 a year and she was maxed out.  There was no way to qualify her.   She gave them all she had in the hopes they would indeed give her the loan.  Once they had her money, no one picked up the phone for her anymore.  When she contacted us she was in the middle of trying to sue them.  But in the fine print it said the money she paid was a brokerage fee.  Due whether or not they obtained the financing for her.  It was buried in the middle of a 15 page contract.
Do Your Research
The internet is a great tool for researching  a finance company's background and reputation. It is also a convenient way to compare rates and fees of one lender to another. Remember that aside from having a reasonable interest rate, you want to make sure that there are no hidden charges or unreasonable clauses in your loan contract.

In conclusion, bad credit personal loans can not only help you meet current financial obligations but can also help you to improve your credit score. Just make sure that you can comfortably repay the loan.  This is a great opportunity for you to add a much needed positive line of credit to your credit report!